Podcast: Play in new window | Download
Subscribe: Google Podcasts | Spotify | Stitcher | Email | RSS | More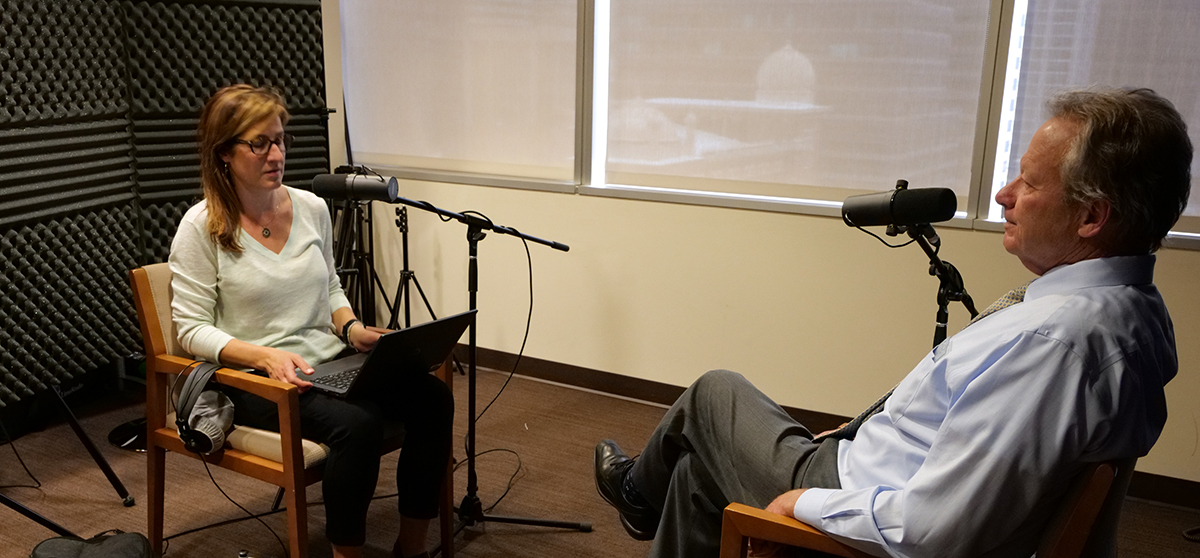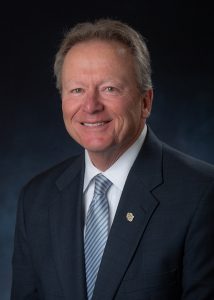 It's the end of an era – or at least a 15-year run. New CU on the Air host Emily Davies talks with Vice President of University Communication Ken McConnellogue, who is retiring from the university June 31. The inaugural host of the podcast, which began publishing in June 2017, McConnellogue reflects on how the university has grown, the leadership he's worked with, the importance of CU's reputation, the fantastic research underway at CU and how this podcast helps spread the good news.
The secret to VP McConnellogue's longevity at CU.
The basic responsibilities of the vice president for university communication.
McConnellogue's insights on working for three different presidents.
The joys of working around smart, dedicated and hardworking people across the CU system.
The not-so-joyful aspect of dealing with misinformed criticism levied at CU from uninformed individuals.
Jumping into the fire: Dealing with the Ward Churchill and football recruiting crises upon first arriving at CU.
Re-establishing a positive reputation for the university.
Advice to the podcast? Enjoy exploring all kinds of research and talent across the CU system.
Regent Emeritus Stephen Ludwig's role in CU on the Air's inception.
The transition: Applauding CU President Mark Kennedy for his contributions that will continue to benefit CU. Why Todd Saliman, interim president, will do a great job until a new president is chosen.
Honoring the University of Colorado, how it has touched McConnellogue's life and the lives of everyone who has been a part of it.
Staying involved, including helping his successor, Michael Sandler, with onboarding. A privilege McConnellogue didn't have when he came to CU.
The University Relations and cross-campus teams do great work and telling stories. Advice? Keep it up.
A nod to the CU on the Air podcast team, all of whom agreed that there should be more beer involved post-podcast recording and who gave a hearty nod back.
Leave your stories of and best wishes to Ken McConnellogue in the comments – we'll make sure he gets them.
Resources