Podcast: Play in new window | Download
Subscribe: Google Podcasts | Spotify | Stitcher | Email | RSS | More

A University of Colorado collaboration has crossed the Great Divide to advance educational opportunities some 350 miles into Southwest Colorado. CU Boulder and Fort Lewis College have established a partnership that leverages the strengths of both institutions, where Arts & Sciences PhD graduates teach undergraduate students for a year – or more – at Fort Lewis College.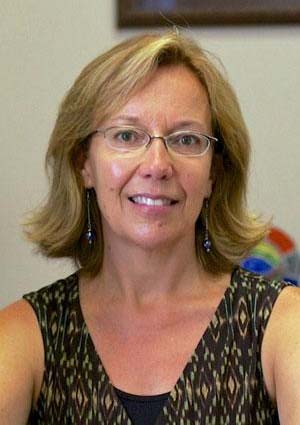 "Fort Lewis College is in the city of Durango, which is in the Southwestern part of the state of Colorado," explains Theresa Hernández, associate dean for research in the College of Arts & Sciences at CU Boulder, who serves as director of the partnership. "In terms of history, Fort Lewis College is well known for its strengths in teaching, especially the way in which it has small class sizes."
The program targets the needs of each individual student and where they are in their educational journey, which benefits the FLC students as well as the fellows sent there who are learning to teach and learning from their students.
"Fort Lewis is designated as one of the six Native American serving non-tribal colleges. And because of that, it provides tuition-free education for Native Americans who qualified for this," Hernández said. "It also awards more Native American students degrees than any other four year baccalaureate granting institution in the nation."
Fort Lewis graduates at about 26% of all degrees awarded to Native American students and is deeply invested in addressing its early history as a boarding school. Recently, the college held a ceremony that included tribal elders, campus leaders and Native American students in which misleading images and narratives were removed from the clock tower as part of a larger ritual.
The University of Colorado is proud of the connection to this historic college, especially during this time of healing. Although the program is officially in its second year, it has seeds reaching back to about 2019 when Dean James White, arts and sciences, and Associate Dean Hernández met with Fort Lewis College faculty and leadership.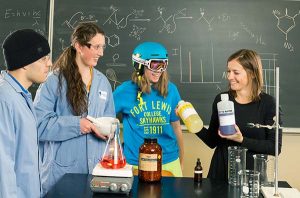 Callie Cole is an associate professor of chemistry at Fort Lewis College, a CU Boulder alumna, and a strong advocate for the partnership.
"It started when I was a student at CU Boulder back from 2010 to 2015, and my PhD mentor at CU Boulder, Dr. Veronica Bierbaum, helped build the foundation for all of the skills that I still use today in education and in research," Cole said. "And so, because I had such a good training at CU Boulder, I was able to get a position as a faculty member at Fort Lewis College in 2015."
Cole realized quickly that this pipeline from CU Boulder to Fort Lewis was already taking shape.
"There were CU alum all over the place here at Fort Lewis. And we started to put our heads together and just chat about like, what, what can we do to help our students learn more about awesome graduate programs like those at CU Boulder? What can we do to break down those boundaries and get them to start applying," Cole said. "And then it was Dr. Theresa Hernández at CU who reached out to me."
They clicked and the University of Colorado and Fort Lewis College Partnership was born.
"The way the program was initially developed is, we thought of a one-year in residence program, and that's basically how we built the budget model, but now we're refining it," Hernández said. "We're engaged in additional fundraising for this program, we are keeping that in mind so that the teaching fellows have the possibility of a second year of funding from CU Boulder."
Cole said she and other CU alumni knew they wanted to bring a more organized connection between the two institutions.
"When I first joined in 2015, it was sort of free-flowing. A lot of us were CU alum, so a lot of the faculty here were naturally connecting and collaborating with CU, but we didn't really necessarily have a lot of programs in place that were funded," she said. "Now we have the CU postdoc program, which is, I think, soon going to become a two-year-long postdoc, which is fantastic. That allows like me to work with CU postdocs for a whole two-year period, while they're doing undergraduate teaching and research."

As a CU Boulder faculty member, Hernández's research focuses on improving the lives of individuals affected by traumatic brain injury, stroke and stress, including veterans, student-athletes, and individuals with post-traumatic disorder. This desire to help others motivates her in her role as program director.
"I think of myself as the motor, I keep the program running and am responsible for requests for nominations, the interface between Fort Lewis College, both their faculty and leadership, and then CU Boulder arts and sciences, faculty and chairs," she said. "I have done a lot of collaborations across my career. And I want to really emphasize the truly collaborative, interactive engaging role that Fort Lewis College plays in this, their leadership, their faculty, and the fellows themselves in terms of having ideas and then showing up for the manifestation of those ideas." She encourages graduate students at CU Boulder who are interested in the program to contact their mentors and department chairs to get it on their radar.
University of Colorado leadership recently visited Durango and learned more about the CU Boulder Fort Lewis College partnership. The CU contingent included President Todd Saliman, and CU Regents Callie Rennison, Lesley Smith, Ilana Spiegel, Jack Kroll and Sue Sharkey – all were highly impressed by the program.
"Several of the fellows joined us and talked about their experience and what was truly impressive was their engagement in this teaching mission," Hernández said. "That is a perfect complement to the strong research mission they had during graduate school and receiving their PhD and the ways in which they described connecting with the students, understanding the learning process, receiving strong mentoring from the faculty around them and even professional development from the faculty."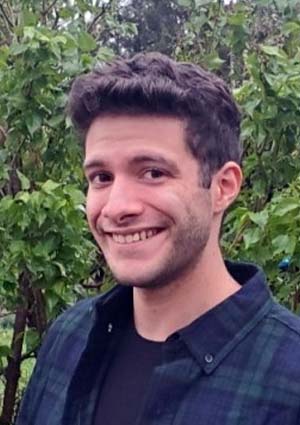 One of those fellows is Izzy Lattke, who is teaching chemistry to undergraduates at Fort Lewis. Izzy grew up near Worcester, Massachusetts, and earned his bachelor's degree from Clark University before heading to CU Boulder for his PhD. As graduation neared, he wondered what he'd do next: one of his advisors stepped in.
"My advisor that I did my PhD under, professor Niels Damrauer, forwarded me an email from someone else in the department that was saying, 'Hey, there's this program at Fort Lewis, this post-doctoral teaching program," Lattke said. "He knew that I really loved teaching."
Lattke saw the small classrooms and location of Fort Lewis College as an opportunity to gain experience and grow and – most importantly – help underrepresented students across the state to gain confidence that they belong in the sciences.
"I act as an example of someone who comes from an underrepresented background, I'm Hispanic and first generation," Lattke said. "I was raised primarily by my mother, and she didn't go to college. So I experienced some of the barriers that a lot of underrepresented students run into."
As Hernández, Cole and Lattke can attest, knowledge and hands on experience play an important role in this partnership. However, they aren't the only things Fort Lewis College students take away from the program. They also benefit from a sense of community and lifelong friendships.
"That community also comes with belonging, and belonging to a group that is a size that is not the same as the large research University around it. And it's also a community of shared mission, which is helping one another achieve the goal of a PhD and finishing grad school, getting a job, et cetera," Hernández said. "That is something that is a truth about grad school that sometimes gets lost in the idea that CU Boulder as an institution is so big."
Hernández and Cole created videos and seminars to encourage Fort Lewis students to keep in mind a graduate degree as an option; dispelling the intimidating myths that circulate among underrepresented and first generation students.
"The No. 1 misconception, of course, is I'm not good enough to join a PhD program," Cole said. "The No. 2 misconception that I see is 'I don't have enough money to join a research program or PhD program in STEM.' CU often provides stipends to graduate students. I was paid a salary the entire time I was at CU Boulder getting my PhD."
Hernández said that although it doesn't mean there is not debt, it means the debt is considerably less. She adds that they try to help these students realize how valuable their life experiences are, how they can approach a question and think about something like no one has ever thought about it before.
"You bring a unique lens to that question that can make a contribution. And the contribution may be just in the discipline that you're studying, or it could be in something larger, like a community, your community," Hernández said.
Cole agrees: "A lot of our students at Fort Lewis College, they might be first generation and they may have misconceptions of, 'this is inaccessible to me financially,' or 'I just need to go get a job' and reframing that as like, this is a job, actually, you can go join a PhD program and have a salary," she said. "You can make this work."
Because of his background, Lattke appreciates the challenges and misconceptions facing his students when considering furthering their educational career beyond a bachelor's at Fort Lewis. He stresses to his students that he is still experiencing these firsts: As he hit the ground running in his fellowship, he encountered many firsts, such as creating his own curriculum every day.
Lattke strives to ensure that his students enjoy chemistry by exploring chemistry in their day-to-day lives, highlighting chemical reactions most taken for granted that we are constantly surrounded by.
"I just sort of went on my own path and chose how I wanted to introduce the concepts and came up with a game plan for what I was going to do this semester," he said. "I came in and the first day of class I introduced myself and I gave a little timeline of how I got here. There are people here with PhD after their name, it's not really obvious how that happens or the kind of work that it takes to do that."
"There's this very common misconception that you have to be like abnormally intelligent to earn a PhD," he said. "Look, I failed chemistry the first time I took it in high school. I can show you my report card. It has an F on it.
"I feel that a lot of people have this sort of linear trajectory in mind when they think of how you become like a scientist."
Without the outstanding mentors at CU Boulder and Fort Lewis College, the partnership would not be thriving, Hernández said. For her, it's a matter of paying it forward.
"The biggest thing that I wish I had been told as a younger scientist was just how important it is to seek out and find a really high quality mentor," she said.  "I just can't emphasize enough, when you find a good mentor, it is life changing. There are so many good mentors at CU Boulder, and there are so many good mentors at Fort Lewis College. So no matter where you are as a student, whether it's CU or Fort Lewis, you're going to be able to find one, so seek them out."
Mentors at CU Boulder played a critical role in Lattke earing his PhD. And now, he is surprised and inspired by the amount of support he's receiving at Fort Lewis College and eager to fulfill his role as mentor to his students.
"What I thought of coming into this was that there'd be like maybe one professor that would serve as like a mentor to me, right? And that's not how it was. It's more like every single person in this department is so excited about teaching, and so willing to just talk at any point about any aspect about course development. I've gotten a great amount of advice from every single person in this department and interacted with them a ton since day one," Lattke said. "Here it's like I have been given this great amount of freedom where they're like, you can make general chemistry whatever you think is appropriate, which is awesome—and also really terrifying. Because I want to do a good job, and I want to make sure that I'm getting across the right concepts."
The diversity of the college and the dynamic between CU and Fort Lewis make for a powerful connection, Cole said.
"CU Boulder is this awesome research powerhouse and Fort Lewis College equivalently. We are minority serving institution that provides opportunities to students who are largely first generation and we are in the classroom. So I do think that Fort Lewis' powers and CU Boulder's powers combined can really change the face of science for the better as we are increasing educational opportunities and increasing diversity in the process. I know this is just the beginning."
Resources: