Podcast: Play in new window | Download
Subscribe: Google Podcasts | Spotify | Stitcher | Email | RSS | More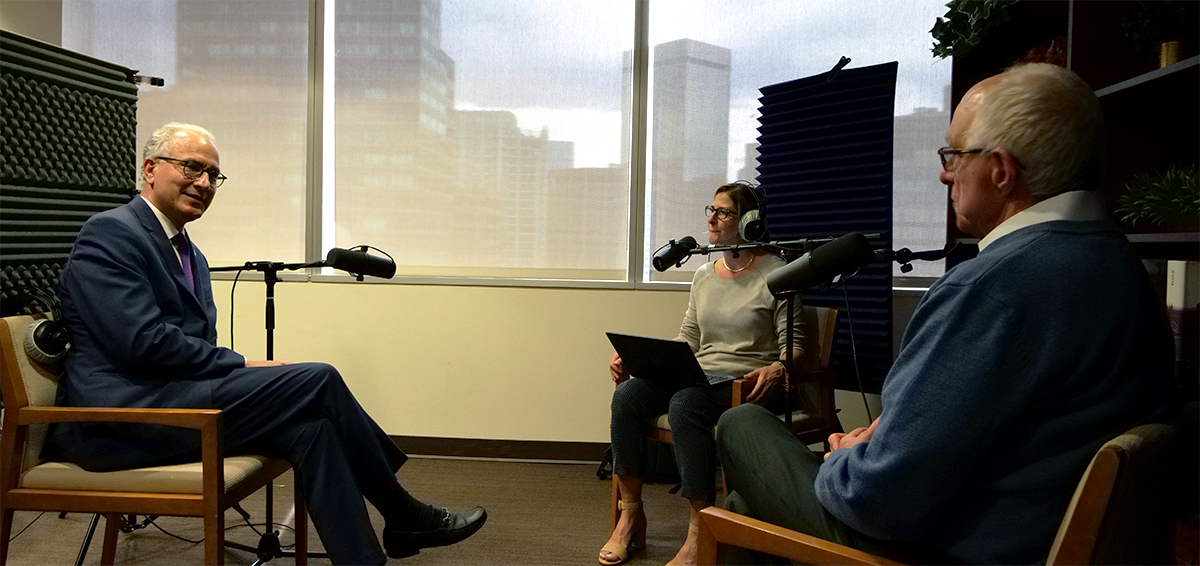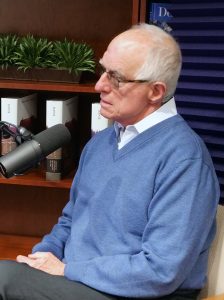 While patents and business papers are an important aspect in scientific discovery, it's not until that research is making a positive impact in society that it truly matters. Today on the President's Innovation Podcast, President Mark Kennedy and host Emily Davies speak with serial entrepreneur, Stan Lapidus, about his accomplishments and insights on business collaboration in advancing health care, from ingenuity to implementation.
Lapidus discusses his breakthroughs that have greatly benefited science, including the pap smear and Cologuard colon cancer screening.
Early detection of cancer diagnostics has been near and dear to Lapidus heart.
Lapidus serves as an advisor to the CU Innovations initiative at the CU Anschutz Medical Campus, which unites industry partners, entrepreneurs and investors, to help CU researchers create biomedical technology that improves quality of life.

President Mark Kennedy

Kimberly Muller, executive director of CU Innovations, discusses the innovations underway at CU Anschutz, and Lapidus' important contributions.

Lapidus discusses coming to Colorado and his role as adviser for CU Innovations.
The important transition of innovation from research to bedside.
The role of the university – and its responsibility to the state and beyond – to go from paper to impacting the community.
In addition to Nobel Laureates and MacArthur Fellows, CU needs to honor faculty who have gone beyond the discovery, into production that benefits people's lives.
President Kennedy caught up with old friend and entrepreneur Ted Snelgrove to meet a new ally in Stan Lapidus.
How to learn and grow from failure and the importance of accepting responsibility.
Leading through listening to — and sharing — ideas with other great minds.
The importance of a humanities education in furthering the life sciences.
There's nothing wrong with being a late-comer to the sciences. Lapidus was 38 when he ventured that direction.
Being a serial entrepreneur is not to say you're cut out to be the head of a corporation. Perhaps the mission is to get it going, then put experts in place.
The importance of leaving something valuable for the next generations to build on.
Resources