Podcast: Play in new window | Download
Subscribe: Google Podcasts | Spotify | Stitcher | Email | RSS | More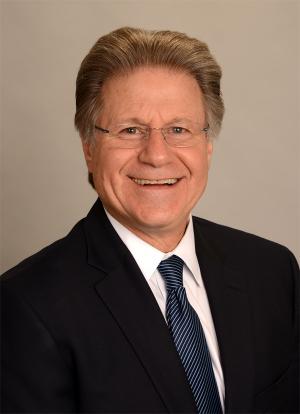 The Colorado Clinical and Translational Sciences Institute at the University of Colorado Anschutz Medical Campus builds the research teams of the future to speed the development of new treatments and improve human health. CU on the Air host Emily Davies and former CU President Mark Kennedy speak with Dr. Ron Sokol, director of CCTSI and professor of pediatrics, about the life-changing, innovative work underway at the institute.
Translational research is taking basic discoveries and translating them into interventions, prevention and new therapies that benefit humans in a practical setting in the community.
CCTSI was established in 2008 in response to the National Institutes of Health transformation of past programs to support clinical and translational research into research institutes and training programs at major biomedical research centers across the country.
The institute is 'disease agnostic,' by NIH mandate. It supports the best research and the best investigators, whatever field they're in.
Sokol is a pediatric gastroenterologist and hepatologist who had been involved in clinical research and childhood liver disease for many years. He has led the institute since 2008.
He discusses what distinguishes research teams of the future versus those of the past, or even the present.
Data privacy and data security is paramount to be able to have data sets in a way that protects the individual person.
Precision medicine, or personalized medicine, takes advantage of understanding a person's clinical makeup, biologic makeup, genetic makeup and environmental exposures.
CCTSI is based at the CU Anschutz campus, but CU Boulder is a close partner institution; CU Denver and Colorado State are partners as well.
Supplying the foundational ingredients in training and mentoring expertise, the institute works with CU Innovations, which takes discovery to the next level.
The institute issues close to a million dollars a year of pilot grants anywhere from $25,000 to $60,000.
CCTSI research has helped transform the lives of children with cystic fibrosis.
It has been involved in artificial pancreas and creating devices for children with type one diabetes.
CCTSI continues to work extensively on COVID treatment.
A new program teaches young investigators how to be team-science members.
CCTI's efforts ultimately bring new treatments and cures to people, while helping young scientists move along their path towards achieving those ends.
Resources