Podcast: Play in new window | Download
Subscribe: Google Podcasts | Spotify | Stitcher | Email | RSS | More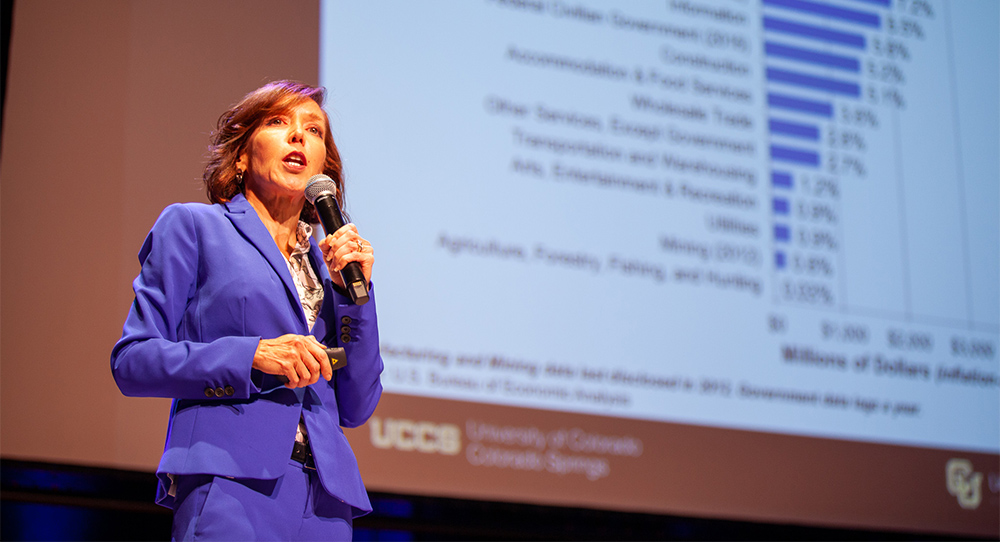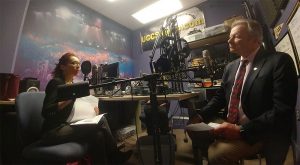 CU on the Air chats with Tatiana Bailey, director of the UCCS Economic Forum in the College of Business and an assistant professor at CU Colorado Springs. Dr. Bailey earned her master's in economics and her doctorate in public health, both from the University of Michigan. She focuses on economic growth initiatives primarily through the venues of workforce readiness and entrepreneurship.
What do the economic forecasts tell us, and how accurate are they?
A recession? Well, maybe.
The ongoing global trade disputes and how they might affect the economy.
Where the state and Pikes Peak region stands economically.
Colorado has double the population growth rate of the national average.
With Colorado's infrastructure, why the boom might not last.
Fingers crossed for a possible Front Range rail, a passenger rail between Colorado Springs and Denver Boulder and maybe even down to Pueblo.
The impact of under-funding higher education — the Colorado paradox, we're not training our own as well as we should be.
What affects housing prices and accessibility in Colorado Springs and beyond.
The Housing Opportunity Index, what percentage of the population that earns the median wage can afford the median priced home.
Keeping economic data simple.
The best places to look for financial forecasts.
What triggers a recession, what are the indicators and where do we stand now.
How a sixth-grader became interested in business.
Resources