Podcast: Play in new window | Download
Subscribe: Google Podcasts | Spotify | Stitcher | Email | RSS | More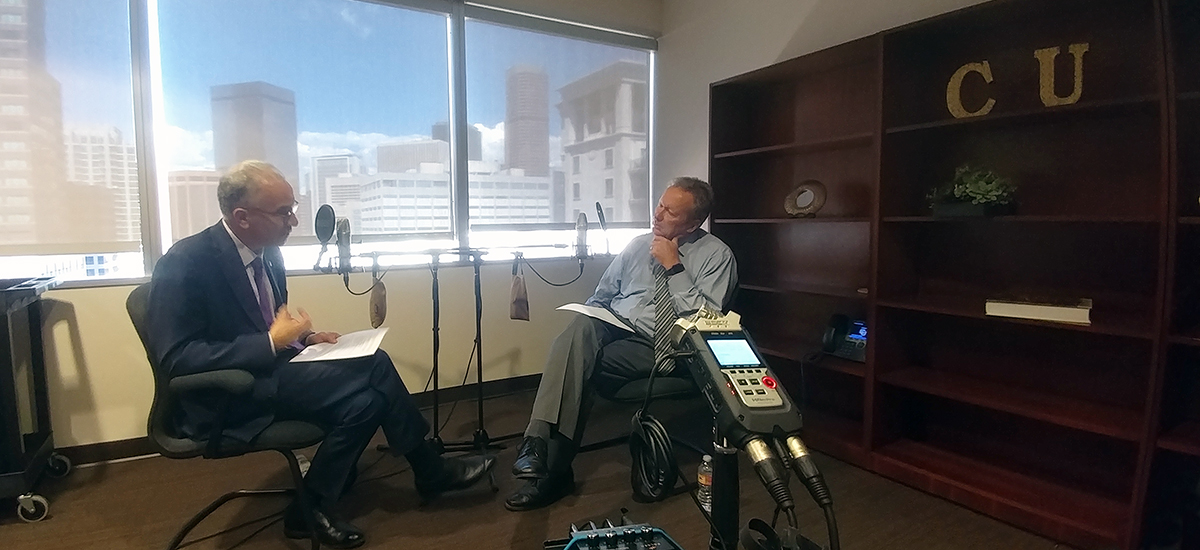 This month, CU on The Air talks with new University of Colorado President Mark Kennedy, who was named by the Board of Regents on May 2 to be the 23rd President of the University of Colorado system. Host Ken McConnellogue chats with the president about:
Touring the campuses and the state and learning about this remarkable university and its people.
Listening and learning the key in first 90 days
The importance of a united, strategic plan.
Building on the great work the four campuses have already done.
How CU will get there from here.
The importance for universities to keep up with the digital revolution.
The Fourth Industrial Revolution.
The uncertainty of funding at CU and other higher ed intuitions – Colorado is 48th in the country in state funding.
Priorities of addressing all kinds of diversity.
The importance of outreach, and plans to bolster CU's efforts across the state.
Quality time begins and ends with family.
Michigan vs. Notre Dame? President is rooting for the Buffs!
Fun? Work is fun when you love what you're doing.
Where you might expect to bump into the Kennedys as they explore their new home state.
Resources: