Podcast: Play in new window | Download
Subscribe: Google Podcasts | Spotify | Stitcher | Email | RSS | More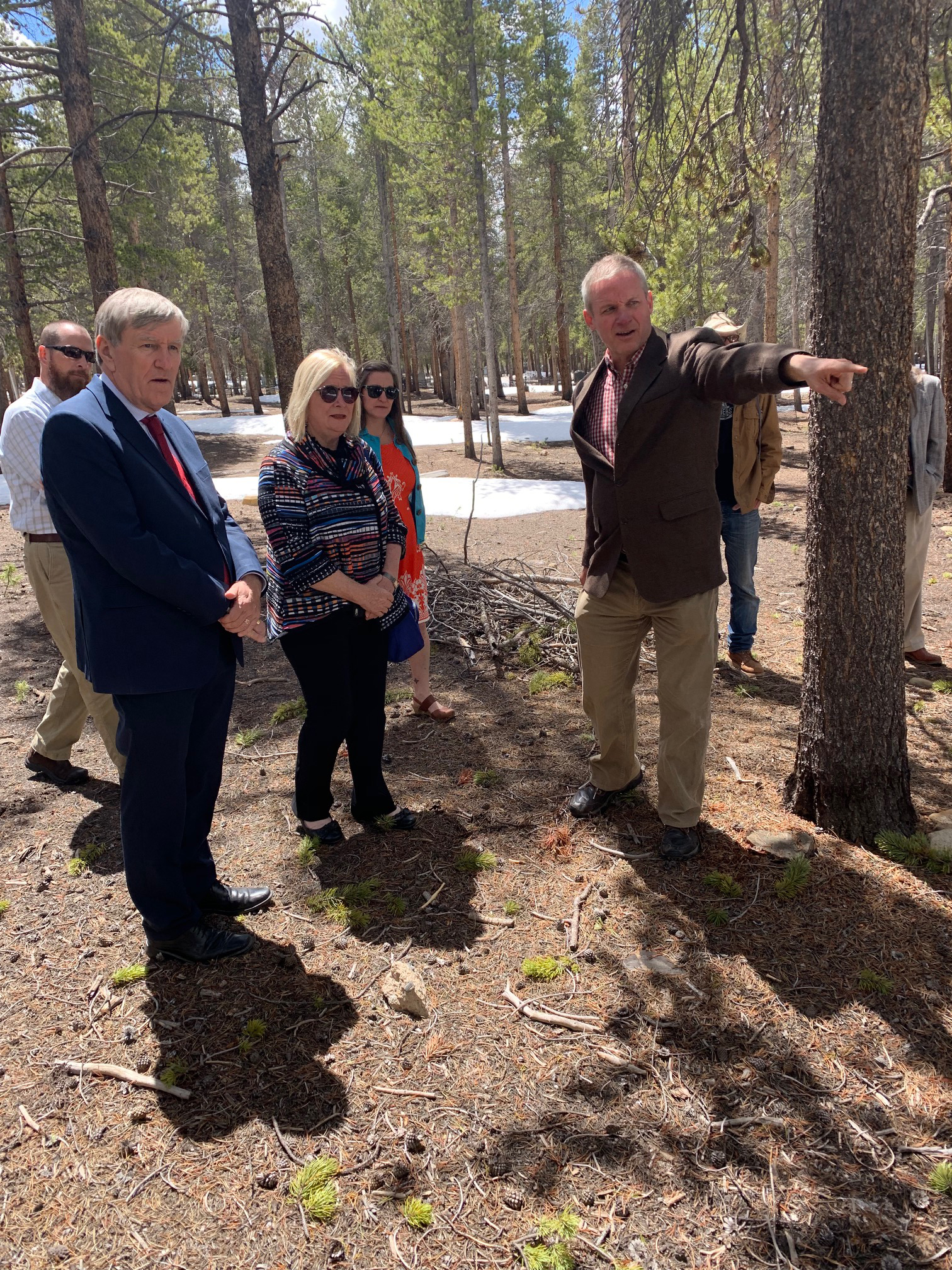 A sign in Leadville's Evergreen Cemetery calls it the Old Catholic section, while period maps list it as the Free Catholic section. CU on the Air host Ken McConnellogue talks with Jim Walsh, assistant professor of political science at CU Denver, who for more than decade has researched Leadville's Irish community during the late 1800s silver mining boom. Walsh is working with the Irish government and the Colorado Irish community to have a memorial built to honor the immigrants who were so important to advancing the state.
Discovering the Old Catholic section of Leadville's Evergreen Cemetery.
The 2,000 sunken graves at the site – mostly unmarked.
The names of the buried – or most of them – live at the Denver Public Library.
The difficulty life of the Irish immigrants, who comprise 70% of those buried – others include German, Italian, etc.
The average age at the time of death: 23
The silver boom began about 1877 and, with the repeal of the Sherman Silver Act in the early 1890s, the silver market decline came quickly. About a 15-year span.
Miners strike for their rights, and lose.
The Irish Ambassador visits the site, where now a memorial will be built to honor the immigrants who helped create this state and nation.
The rise of the once-outcast Irish population in the United States.
Michael Mooney – an unsung leader who walked away from his legacy.
Finding Mooney's descendants.
Resources: