Podcast: Play in new window | Download
Subscribe: Google Podcasts | Spotify | Stitcher | Email | RSS | More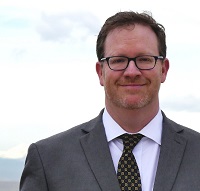 Mental health is a growing concern on campus and throughout our communities in Colorado and across the country. Today on CU on the Air, host Ken McConnellogue speaks with Matt Vogl, executive director at the National Mental Health Innovation Center at the CU Anschutz Medical Campus, about mental health among college students, how to recognize and reach out to those in need, reducing the stigma of illness and how technological advances are changing treatment options.
Is mental illness more severe now? Or are we just more aware? Both.
Suicide is on the rise, both on college campuses and in society. What should you look for?
If you're concerned someone is considering suicide, be bold – ask them.
Preventing mental illness, helping people become resilient before they become ill is key to fighting the epidemic.
Compassionate discourse and reducing the stigma around mental illness.
Taking treatment off of the couch.
Introducing mental health curricula to business courses and beyond.
Training professors on what to look for, what to say and what not to say to students who are struggling.
Partnering with tech startups to bring mental health care more quickly to the people who need it.
Virtual reality to treat PTSD, anxiety, depression and violence.
The digital therapist of the future that's out of this world, and why people might prefer it to talking to a human.
An algorithm that can tell if you're depressed by the sound of your voice.
Vogl discusses his own struggles with mental health and how a neighbor saved his life.
Resources