Podcast: Play in new window | Download
Subscribe: Google Podcasts | Spotify | Stitcher | Email | RSS | More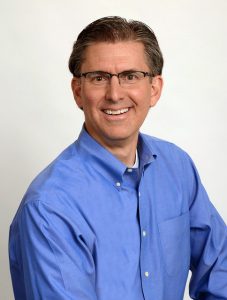 The opioid crisis in America today stems from decisions made in the 1980s. And although there are now federal and state programs in place, more treatment options underway and better awareness, the problem is going to get worse before it gets better. In this month's CU on the Air, Dr. Robert Valuck, professor at the Skaggs School or Pharmacy and Pharmaceutical Sciences at the CU Anschutz Medical Campus, talks with host Ken McConnellogue about how we got here, and what we all can do to stop the epidemic, save lives and prevent future addiction.
How the epidemic started in the '80s and what has spawned its growth.
Why, although the pendulum is swinging back, it will be a while before any slowing of the epidemic will be seen.
Everyone knows someone or knows of someone who is suffering from addiction.
The myth that opioids offer better pain relief – Tylenol and Ibuprofen alternated work just as well.
Opioids are controlled substances because they can kill you, not because they work better.
About 6 percent of Coloradans admit non-medically using an opioid during the past year, and those are the only ones who admitted it.
Where was Colorado hit first by this epidemic?
Now, every area of the state – and country – is affected.
How do people get hooked? Look in your medicine cabinet.
New state laws that restrict opioid prescriptions and a database to prevent "doctor shopping."
Naloxone, how you can get it and how it can save a life.
Lifting the Label, and fighting the stigma of addiction.
Do your part to stop the epidemic. Get rid of leftover opioids at the pharmacy or at take-back boxes around the state, which can be found at org.
Resources: