Podcast: Play in new window | Download
Subscribe: Google Podcasts | Spotify | Stitcher | Email | RSS | More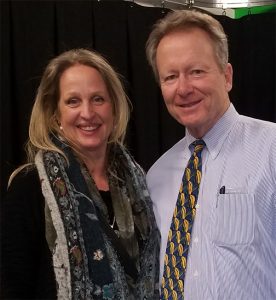 Fifty-four percent of Denver voters passed the green roof initiative in November 2017, requiring rooftop gardens for new buildings with at least 25,000 square feet of gross floor area, and for roof replacement on existing buildings. What does that mean for Denver and how can we expect the cityscape to change over the next years? CU on the Air host and University of Colorado V.P. of Communications Ken McConnellogue chats about the future of green roofs with Leila Tolderlund, assistant professor of landscape architecture and urbanism at CU Denver.
What exactly constitutes a green roof?
Some examples of green roofs in Denver.
What are some of the benefits overall?
How can Denver maintain a green roof in its arid climate?
What plants work best here?
Will this help people grow food in the cities?
What will it mean to have green roofs in Denver's extreme freeze/thaw climate?
What is the urban heat island affect?
How can solar panels and green roofs work together?
How much space do they require?
How expensive are they and who will shoulder the expense?
Will there be any building incentives to offset cost?
What are some of the maintenance needs?
Resources