Podcast: Play in new window | Download
Subscribe: Google Podcasts | Spotify | Stitcher | Email | RSS | More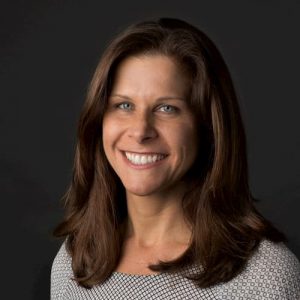 For many families in the Metro area, safe, adequate housing is a dream, and the limited access to transportation is a nightmare. Today on CU on the Air, we're talking to CU Denver's Carrie Makarewicz, associate professor of urban and regional planning in the College of Architecture and Planning, about the housing and commuting crises and what is in the works to remedy them.
The "missing-middle" and why teachers, police officers, nurses, and people in many other professions cannot afford to buy a home in Colorado.
The inspiration for Makarewicz's interest in urban planning – The Rust Belt and its fluctuating employment for heads of families.
A recent report out for the state of Colorado by the Common Sense Institute shows since the Global Financial Crisis the region hasn't continued to build the amount of housing we were producing before the crisis.
The lower supply of housing is a problem because people continue to have children and those children eventually grow up and want to move out and raise their own families. Those new households from children of existing residents combined with people moving into the area contribute to the disparity between who can and cannot afford a home because of the imbalance between supply and demand.
Why communities that resist growth are contributing to the problems that come from growth, such as traffic congestion, poor air quality, and unaffordable housing.
How the inability to afford adequate housing, or spend too much income on housing, means people do not have a healthy place to recuperate each day or enough leftover discretionary income to invest in other things that support their mental and physical health as well as their professional development. This then hurts the workforce longer term, which hurts the economy and employers. It also hurts schools when children are not able to come to school prepared, because of inadequate housing and their family's lack of income.
Large developers are not doing thorough enough market analyses and are focusing on the small share of high-income groups who can afford expensive single-family homes as well as high-end luxury apartments, rather than smaller homes, townhomes, and condos, at moderate prices. This leaves the middle class to rent high priced apartments, which often requires them to pay too much of their income toward housing without building equity.
Why high-rise apartments are valuable for highly populated areas, the economy, and the environment.
Building permits from recent years, about 25,000 each year, have largely been for single-family homes across the Front Range. In the 7 counties, excluding Denver, 70% were for single family. With Denver, 59% of permits were for single family. Denver is building a large percentage of the multi-family structures that are needed for the growing population but it's not enough.
If every single-family home that was built in the last two years were replaced by two townhomes, that would have doubled housing production. It would also reduce the amount of land needed for each home and therefore the distance between housing and other destinations, which could help to reduce traffic. As we drive past more low-density housing, it adds more time, more traffic, and requires more road needs.
Why do so many people want a single-family home? A lot of factors, people want private yards, gardens, etc., but there are ways to design denser housing that can accommodate these amenities at lower costs and through less land consumption.
The region's focus on single-family home construction—which require more land—means people are moving farther out of town and therefore are taking on longer commutes, harming their own health and the state's environment.
The National Science Foundation, Civic Innovation Challenge planning grant for mobility projects Makarewicz was involved in, Undefining the Redline and Re-Imagining Mobility Investments to Equitably Link Jobs, Affordable Housing and Services, or the Valverde Movement Project, was an effort to find ways to improve mobility in Valverde and West Denver without causing gentrification and displacement by working with the community and nonprofit partners to understand all the needs of residents, not just mobility needs.
Redlining: Discriminatory maps created in the 30s, 40s, and 50s, and then beyond, informally, through other discriminatory practices with loans and real estate practices, in which red lines were literally drawn on maps by the Home Owners' Loan Corporation, a federal agency, that identified less risky and risky areas to lend or not to lend. The risky areas were almost exclusively communities of color and people couldn't get loans in these areas which led to decades of wealth inequality.
Highway Interstate building was supposed to go around cities. Instead, they found areas where home values weren't worth very much, the redlined areas. These places would be an easier target for highway construction because they could avoid protests to their eminent domain, and it would be cheaper to buy up the properties in these neighborhoods.
Highways in these neighborhoods cause poorer health conditions, such as asthma, and other respiratory diseases throughout these communities. The highways also create barriers to get to other places for daily needs.
The sacrifices community members make because of the food desert and the challenge of transportation and getting across the highways to access amenities.
Looking at strategies for the Valverde neighborhood in Denver that can be replicated in similar places across the country to build wealth and improve health.
Thirty partners contributed to the project, including RTD, the University of Denver, Center for Community Wealth Building, DRCOG, the City and County of Denver, Lyft and Lime, and others who are focused on housing and transportation, their connection and solutions.
What was learned at the spring Valverde Movement Fest and the summer pop-ups in the park in Valverde. The Fest included food trucks, dancing, games, history on the community, story mapping of peoples favorite vs. disfavored areas in the community and lots and lots of discussions. The University of Denver geocodes the residents' mapped locations and put them online in an interactive map.
Even though Valverde is only three miles from downtown to get there by transit it takes about 30 to 50 minutes.
Makarewicz and her colleagues are hoping to create a detailed regional housing needs assessment for the region to identify housing needs by type and location at a very small-scale geography with detailed parcel level housing data and hopefully detailed household data from the Census Data Center at Boulder as well as household projections from the state demographer. Showing the detailed housing gap by small geographies can become an impetus for action and change in terms of the housing the region is currently planning and developing versus the housing that is needed given incomes of the workers who are needed in each community.
Makarewicz has been involved the Public Schools Interest Group for the American Planning Association (APA) to solve a void in the planning profession: planners do not know enough about school planning or think about how our public schools contribute to our communities.
What our listeners can do to better understand and speak up for responsible community growth and the positive impacts that can have on society as a whole.
Resources