Podcast: Play in new window | Download
Subscribe: Google Podcasts | Spotify | Stitcher | Email | RSS | More
NOTE: Coloradans age 35 and older who have been recently discharged from the hospital with COVID infection interested in taking part in the AFTER program can go to movement4everyone.com or call (303) 724-9590. There is no cost to patients and rehab equipment is available.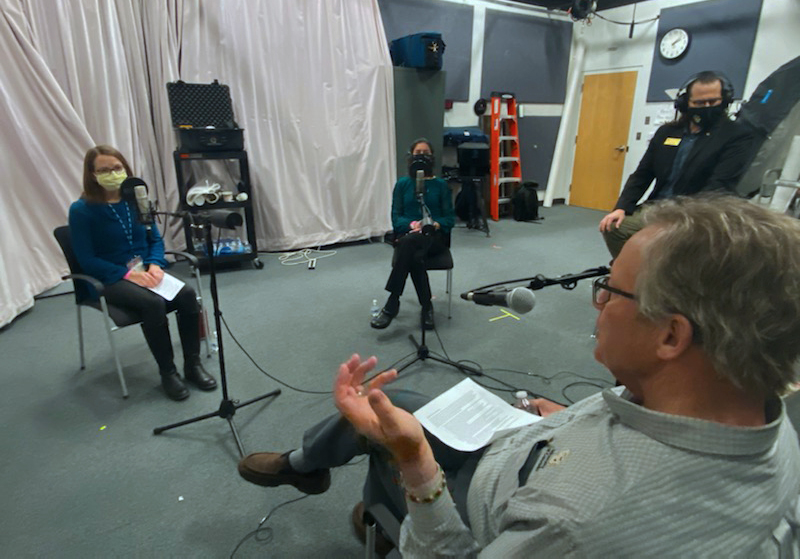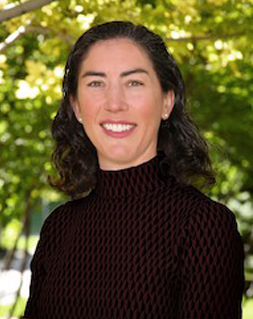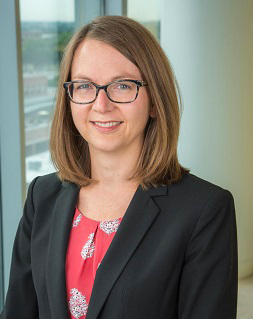 As the deaths from COVID-19 in the United States hovers near 500,000, it's important to note that some 17.5 million Americans have recovered from the virus: a recovery that can take a great deal of time and be difficult. Today on CU on the Air, we're talking about a groundbreaking tele-rehabilitation program for COVID-19 survivors with Jennifer Stevens-Lapsley, professor and director of the Rehabilitation Science Ph.D. Program, and Kristine Erlandson, associate professor of infectious diseases, at the CU Anschutz Medical Campus.
The program, called Predictors of Recovery and the App-Facilitated Tele-Rehabilitation or AFTER for COVID Survivors, started enrolling a month ago.
In addition to Stevens-Lapsley and Erlandson, a multi-disciplinary team is involved, including a pulmonary care doctor and works with patients who have recovered from an ICU stay in the hospital, specialists in motivational interviewing, behavioral health coaching, and a physical therapist with extensive experience with medical complex populations.
Unique elements of this program involve making sure the intensity of rehab is adequate to progress patients quickly and a bio-behavioral portion of the program with emphasis on empowering patients to be able to do their own rehab in the future and adhere to the exercise program.
The program has a unique web-based platform that it involves a home exercise component that has avatars and other ways to help facilitate adherence to exercise. The therapist can monitor what a participant is doing at home and then provide feedback and coaching during regular physical therapy sessions.
Symptoms the doctors are seeing and treating often include a lot of fatigue: people go into this with some COVID fatigue, and then if they actually have COVID it's just a profound, physical fatigue following the infection. A lot of weakness, shortness of breath, a big hit to endurance. Respiratory symptoms, cough, shortness of breath, wheezing. And strange COVID symptoms with the loss of taste and smell.
Types of therapies underway include resistance training, such as mini squats, or lunges, or standing up from a chair and strengthen the muscles in the legs. A lot of balance activities and trying to make sure that people's balance is challenged, but yet not that risk for falls. Also, quite a bit of work in the area of educating them regarding endurance because the fatigue that they experience is profound.
An important piece of this program is the ability to attract and engage individuals in rural settings, creating a unique opportunity to provide services to people who otherwise wouldn't have access.
Long-term benefits include the understanding of how to treat patients with tele-rehabilitation from a distance that are medically complex, applying to many, many other populations down the road.
Engagement with the program is 12 weeks, but follow-up continues up to six months.
An important aspect of learning from this population is how to be creative and flexible in terms of problem solving. Whether it's a technical problem or whether it's a specific exercise to meet someone's individual goals and being able to standardize care, but yet also be flexible in the specifics of how we administer that care, is an important balance to strike.
This work will inform much more to come in terms of how to treat some of the more challenging populations. Especially older adult populations who have many similar types of difficulties and impairments.
This program also improve exercise interventions, limit the time the travel expense of trying to come in and advance monitoring safety and introduce exercise and this more physical activity, particularly for participants in rural areas that may not have access to a gym, or aren't able to come to the research center.
Patients who have had open heart surgery, have had multiple orthopedic surgeries, all sorts of other experiences say hands down that the experience they had in the hospital and recovering early after their hospitalization was the most terrifying experience of their life.
To take part in the program, see the contact information above or in resources below.
Resources:
Coloradans interested in taking part in the AFTER program can go to movement4everyone.com or call (303) 724-9590.